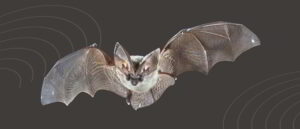 Kosmos, the Natural History Museum of the University of Pavia, celebrates its reopening and opens to the public on June 3, 2021 the exhibition " Ali nella notte. I pipistrelli tra scienza e immaginario".
The exhibition illustrates the world of bats in a storytelling that deals with biology to ecology, species conservation, interactions with humans up to the recent research related to the spread of the Coronavirus.
The exhibition, created by the collaboration between the Platypus naturalistic studio in Milan and the Kosmos museum, debuts in Pavia and will then be proposed in other Italian cities. Ali nella notte obtained the patronage of ANMS (National Association of Scientific Museums) and GIRC (Italian Chiroptera Research Group).
Set up in the museum in the semicircular hall for temporary exhibitions, "Ali nella notte" offers a 140 square meter itinerary divided into 6 thematic areas through panels, models, multimedia exhibits and habitat reconstructions.
---
The first area shows of the natural habitat of bats in which the visitor can experience the darkness. The multimedia contents of this environment and of the following ones can be activated by the light of your smartphone or by torches that can be purchased at the bookshop.
The second area is dedicated to the study of the orientation of bats in the dark from the eighteenth-century research of Lazzaro Spallanzani up to the discovery of echolocation and its modern scientific applications.
The third area focuses on the biology and ecology of bats, with the important anatomical and physiological adaptations related to their ability to fly.
The fourth area is reserved to the interactions of bats with the environment and with humans, not forgetting their role in the transmission of some viruses including SARS-CoV2. These animals play an essential role in ecosystems as pollinators and insect predators ensuring benefits for our species and biodiversity.
The fifth area is dedicated to the imagery surrounding bats, from cinema and comics to popular traditions related to the features and unique characteristics of these mammals.
The last section of the exhibition is devoted to the theme of the transmission of infectious diseases from some animal species, including bats, to humans. A phenomenon, called "spillover", which happened several times in history starting as early as the Neolithic. The choice to present an exhibition dedicated to bats on the 250th anniversary of the birth of the Natural History Museum of the University of Pavia is not unintentional. The founder of the museum, Lazzaro Spallanzani, is considered one of the fathers of modern biology and was the first to hypothesize a "sixth sense" of bats capable of guiding their flight in the dark.
Today, knowledge about bats is much more complete, allowing us to recognize that these animals play an important ecological role and that their populations need to be protected because as they are constantly decreasing.
---
INFO and RESERVATIONS:
TEL. 0382.986220 (Tuesday to Sunday 10.00-18.00)
MAIL prenotazione.musei@unipv.it
APP 'Affluences' (Apple Store and Play Store, from PC https://affluences.com/ )