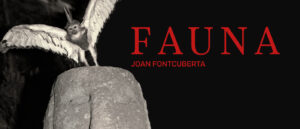 Kosmos is hosting the "Fauna" exhibition by the Catalan artist Joan Fontcuberta, showcasing unpublished photographs that engage with the museum's original specimens. Photographs, taxidermied animals, drawings, objects, papers, and documents constitute the diverse framework of the exhibition, which revolves around the enigmatic German biologist Peter Ameisenhaufen. He described and classified exceptionally unusual animals, to say the least, 'mysterious' and unassimilable to any of the known species, between the 1930s and 1940s of the last century. The exhibition originates from the presumed accidental discovery of his materials and plays on the interplay between truth and fiction, art, and science. In Kosmos' exhibition arrangement, apart from some previously displayed taxidermy models, there is also space for some animals from the Museum's teratological collection, which have gained new significance thanks to the photographs taken specifically for this exhibition by Fontcuberta.
When: 8th October 2023 – 7th January 2024.
Where: Kosmos – Natural History Museum, Università di Pavia, Piazza Botta 9, Pavia.
Opening hours: Tuesday to Sunday 10am-6pm (last entry 5.30pm).
Tickets: Admission: 6 euros. Free: children 0-5 years; UNIPV students; disabled people and a companion; tourist guides, tour leaders, licensed tourist interpreters; teachers accompanying school groups; teacher's activities related to natural sciences; journalists.